Our Ethos
Eye to Pencil is a studio for drawing with others. It is a space for making, observing and collaborating, and above all for discussing drawing as a skill and a tool for exchanging ideas. Our sessions guide a visually intuitive way of making - focusing as much on process as the end result.
Our approach to drawing is to give people confidence in their ability to communicate through drawing. We believe in learning through making and that this process constantly requires revision. It isn't easy to 'explain' your drawings yet discussing and sharing observations and experiences is an important part of our studio activity. Looking at how generations of artists have dealt with the same challenges in the past is another form of learning integral to us.
The Studio is a quiet and focused place to work as well as a place for lively debate. Within our interdisciplinary studio, drawing together is important and we learn from each other to find common ground.
We are based at 26 Exmouth Market, Clerkenwell, in Central London.
Director: Luci Eyers
Luci is a painter, she studied at the Slade and from '90s also worked in artists collectives on media art projects. From '98 she taught for 5 years in the Photography Department at UCA Rochester. In 2012 Luci participated in the inaugural year of the studio programme at Turps Art School and after was a mentor on their Correspondence Course.
She works predominantly in watercolour with images sourced from her imagination however looking at drawing in its widest sense has always been an important part of her practice. Drawing and a sense of line are core to her work.
Luci founded Eye to Pencil, she curates the programme and teaches in the studio.
Issey Kang
Issey is a multi media artist and curator who graduated Chelsea College of Arts in 2022. She is currently attending the Associates Studio Program funded by UAL and ACME. Predominantly her sculpture and drawing work explores ideas surrounding girlhood, internet folklore and ornamentalism past, present and future.
Issey curates the Tuesday evening workshop series.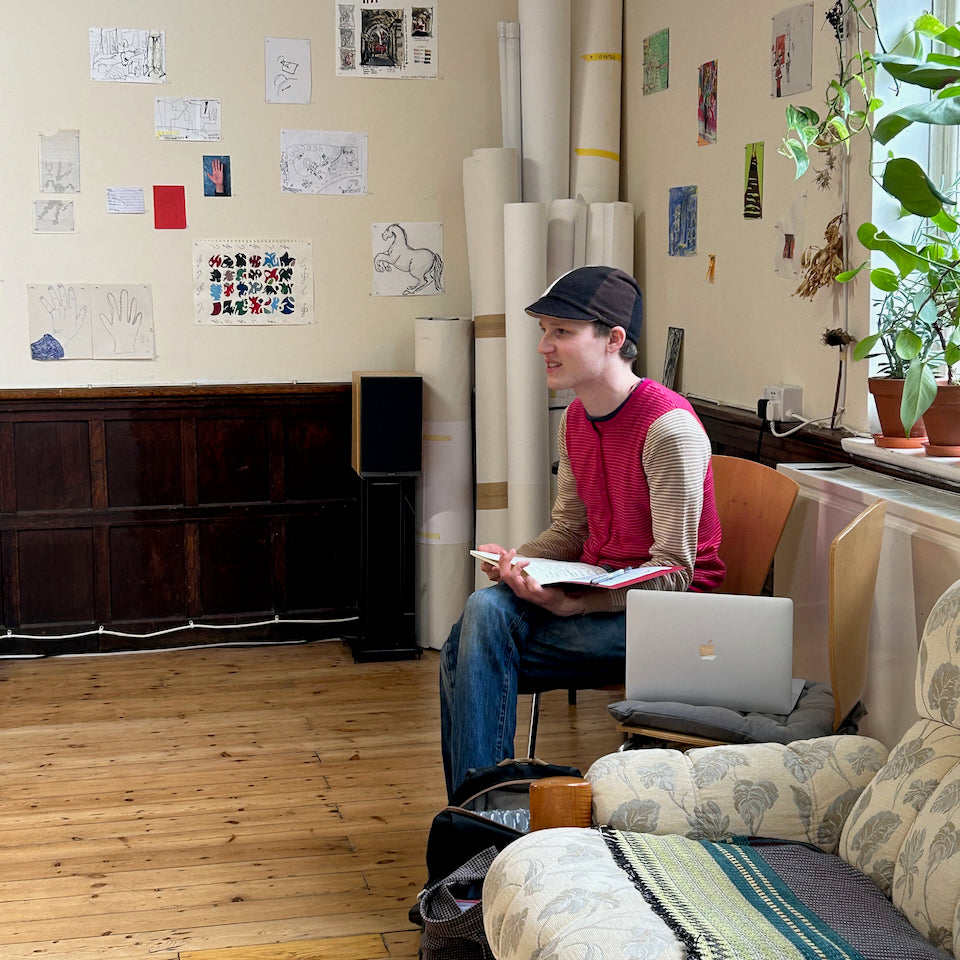 Alex Heard
Alex is an artist working with ceramics, drawing and video. He is currently studying Fine Art at Goldsmiths.
He co-curated the young artist workshop series for the first year starting in Summer '22.
Elyssa Sykes-Smith
Elyssa Sykes-Smith is an interprofessional artist working at the intersection of public art, architecture, performance, health and climate psychology research, and education. She holds an MFA (Distinction) from Architectural Association School of Architecture, London.
Elyssa assists with the administration of Eye to Pencil.